Selecting the right solar installation company is a crucial first step in getting a safe and reliable solar system that will give you years of trouble-free solar energy production. Since 2011 it is estimated that over 700 solar companies have come and gone across Australia.
Do They Have Clean Energy Council (CEC) Approved Solar Retailer Accreditation?
The first thing is to make sure the solar installer you are dealing with is a CEC Approved Solar Retailer – the highest level of accreditation from the CEC.
The CEC is the body the Australian government charges with accrediting solar installers, solar panels, and solar inverters. There are several levels of accreditation from the CEC. All solar installers need to be licenced by the CEC as a solar installer and need to follow the CEC guidelines and regulations when installing solar systems.
You will also see many companies displaying they are a CEC Member with this logo: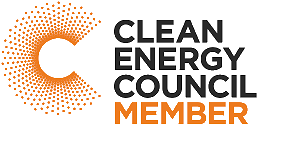 Any company with an interest in solar can become a member of the CEC. This membership and the use of the logo bears no relation to their expertise and experience as a solar installer or retailer.
Only deal with solar installers who are CEC Approved Solar Retailer who display this logo: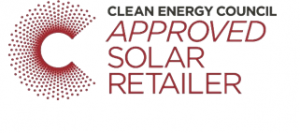 This means the installer has signed up to the CEC Solar Retailer Code of Conduct and are committed to providing a high level of customer service. This code of conduct is the only solar industry code of conduct authorised by the Australian Competition and Consumer Commission (ACCC).
CEC chief executive Kane Thornton says people have a lot of things to consider when making a major purchase such as a solar energy system.  "By choosing to buy from a business that has signed on to the voluntary solar retailer code of conduct you are choosing a business which has committed to a higher standard of quality and service," he said.
What is Their Experience and History?
Make sure you check the history and experience of the solar installer. How long have they been in business? Make sure you also check their reviews on Google and productreview.com.au – what are the customers saying about them? How do they answer any negative reviews?
What Are Their Facilities and Do they Have A Showroom?
Look at the facilities that they operate from to support their business. Do they own their facility or are they renting? Some cheap installers just operate out of vans.
Other installers appear to be large organisations with office locations in capital cities across Australia. But when you check these addresses they are all in serviced offices. In some case they are just renting a mailing address in these offices to give the appearance they are a large, national company.
Ask if they have a showroom you can visit to see the different products?
Ask them if you can come and inspect their facility. If there is any hesitation in allowing you to do so then steer clear.
Do they Offer an In-Home Consultation or Site Visit?
Do they offer an in-home or on-site consultation for you? This is important as reputable solar installers will offer this service to make sure they exactly understand your requirements. It allows them to inspect the roof and your electrical meter box to make sure they are suitable for solar.
Many companies will only deal with customers over the phone and via email and will use high pressure sales tactics to try and win business.
What Other Industry Credentials Do They Hold?
Make sure you look at what other industry credentials the installer has. Are they certified by industry leading solar technology companies?
For example, LG Solar Australia's premier installer accreditation is the LG Authorised Platinum Partner programme. There are only 25 solar installers across Australia who have reached this level of accreditation with LG due to their experience and commitment to excellence in customer service.
Are they a certified Tesla Powerwall installer? Tesla has stringent criteria for the solar installer to meet before they can receive this certification. Again, this points to the installer's level of technical expertise, customer service, and experience.
Asking these 5 questions will go a long to helping you chose an experienced and professional solar installer to provide a system to give you years of trouble free operation.